Modern Warfare is the most successful series in CoD history. Ever since 2019's Modern Warfare ended with a solid hook to the upcoming sequel, fans have been eagerly waiting for the game. Recently, Infinity Ward confirmed Modern Warfare II, and the game is coming in 2022. These confirmations come from Infinity Ward's official Instagram and Twitter handles. Their social media profiles also showcase the logo of the upcoming Modern Warfare game.
How Did Activision Tease the Upcoming Call of Duty: Modern Warfare II Reveal Trailer?
Previous leaks had suggested that the upcoming game would get an official reveal trailer at the end of May. However, recent developments look interesting as the "Message of the Day" section inside Call of Duty is reportedly showcasing an ESRB certification rated for Mature 17+ audiences. We know that every CoD game is rated Mature 17+ because of the violent scenes included in these games. The upcoming CoD Modern Warfare II is not going to be an exception to this formula. This got fans all sceptical as to whether Activision is teasing the upcoming reveal trailer with the May 2nd Message of the Day.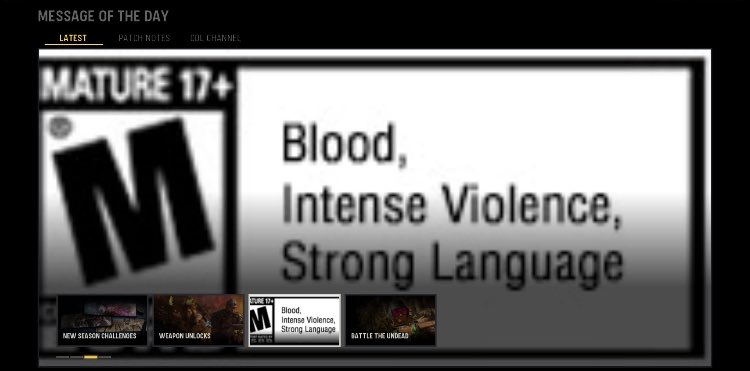 Several Twitter users have tweeted about this tease. The "Message of the Day" usually refreshes after resetting the game. But, Twitter user @MarcusS24313219 has tweeted that the tease would not refresh even after a game reset. This further solidifies the fans' claim of an MWII tease.
Trusted Modern Warfare leaks informer, Twitter user @CODMW2Informer also tweeted that Modern Warfare II reveal trailer has been teased following the Message of the Day for May 2nd.
All of these developments are getting fans excited for the sequel to 2019's epic story. Modern Warfare left players with a lot of unanswered questions, which is propelling interest in this title. This is also going to be the last Call of Duty game Activision independently publishes, so it should be worth the wait.