Although hard drives with capacities of 30TB and above might sound like a dream, Western Digital already has started working on the technology required to implement such high capacities. In their Investor Day event, they laid out its future roadmap. Apart from this, they also announced new 22TB and 26TB hard drives, which increases the market cap from 18TB. These new launches will be using conventional magnetic recording (CMR) and Ultra SMR technologies.
Coming to the new technologies the company demonstrated, ePMR 2 and HAMR will push the future of HDDs. ePMR 2 or 2nd generation energy-assisted perpendicular magnetic recording will be required for manufacturing 32+ TB HDDs in the upcoming few years. But, drives with capacities northwards of 40TB or 50TB will require heat-assisted magnetic recording or HAMR. The company announced that 50TB WD hard drives for archival workloads are 'just around the corner'. But, we have no release date yet.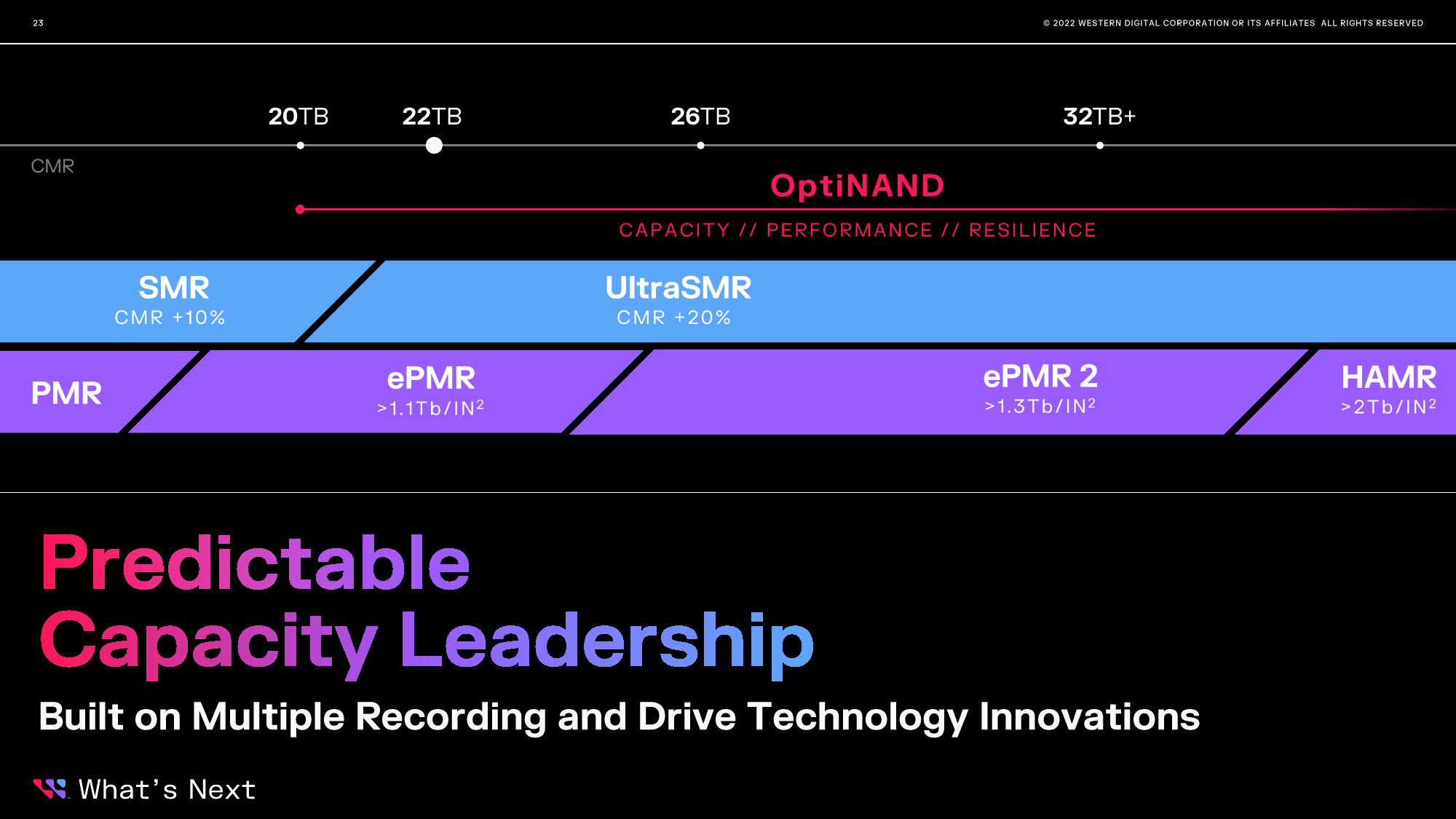 Following WD's presentation, 30TB hard drives based on ePMR 2 should arrive anytime within the next couple of years. The company announced that HAMR will arrive in 2026. The way both of these technologies will work is by increasing the areal density for magnetic recording. Apart from this, the company also seems to extensively use Shingled Magnetic Recording (SMR) and its upgraded form, Ultra SMR which increases hard drive capacities by 10% and 20%, respectively.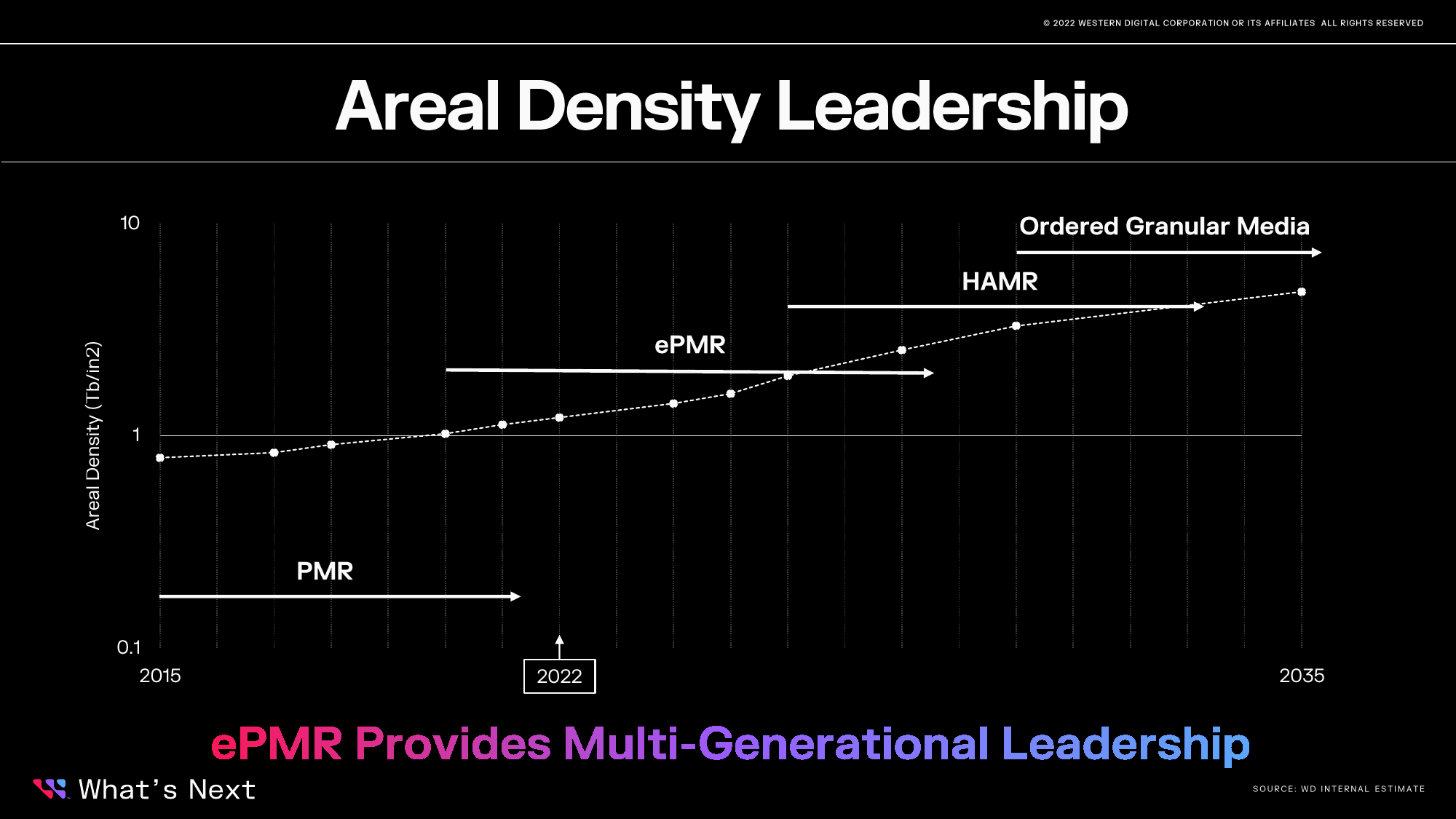 Although the company made a bold claim that 50TB hard drives are 'just around the corner', WD's executive vice president and general manager of HDD business, Ashley Gorakhpurwala, went on to say that it will only be testing the technology with a 'few customers' at the moment.
The increased demand for datacenters and data storage, in general, is fuelling storage manufacturers to come up with innovations. In this industry, WD's step forward is a warm welcome.